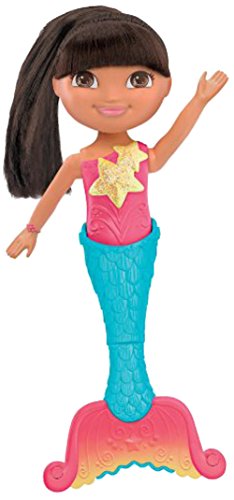 This is one of our favourite Dora toys.
Go on an underwater adventure with Dora. Diving Mermaid Dora can dive off the side of the bath, into the water. Once she is in the water, she turns on her back and swims. Push her fin against the bath wall and Dora will kick off the wall and start swimming. Comes with a brush.
Visit the Dora the Explorer shop for this and other Dora toys.